Architectural Fees in 2022
Why is there such a big range from one architect to another and what do we get when we spend more?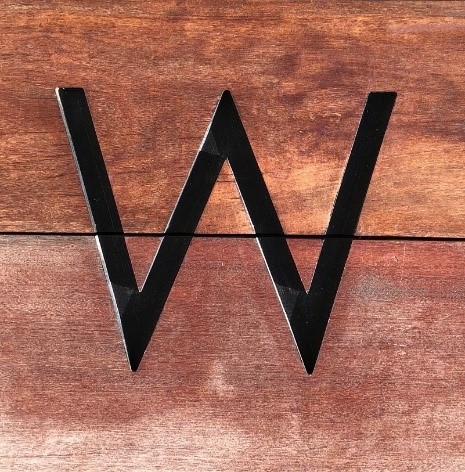 Being ranked on the first page of Google means that we receive regular phone calls from people researching good architects. Most of the time people are just shopping around trying to understand costs and processes.
The first big cost is for the actual building itself. Most people are inexperienced when it comes to what a high-end luxury home should cost.
The second cost is in regards to architects' fees, for which there seems to be a very large range and an assortment of services. Both costs are highly complex and can take a while to understand. This article will focus on what architects in Australia are charging and how to understand the value of different fees and fee structures.
For a very long time, it has been assumed that architects' fees are tied to the construction budget at an average of 10%. Certainly, that is a good guide for the expertise of a registered architect, although 10% of what, and what is included leaves much to interpretation.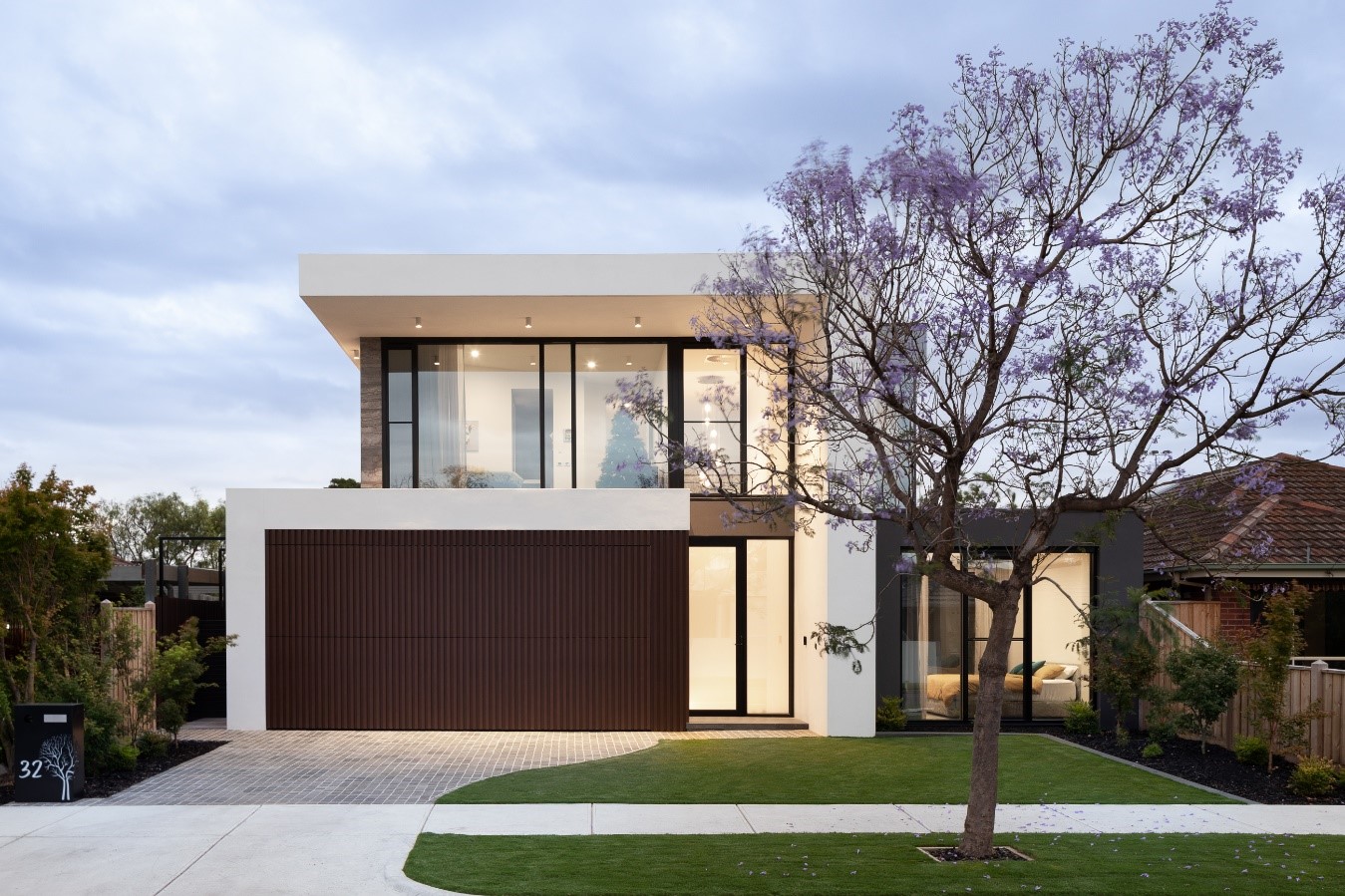 If we could use the example of a 70 Square, 6-bedroom house. With swimming pool, home theatre, basement garage, it's a sizeable house appointed with luxury components. Such homes typically start at $3Million + GST, as most people don't realize that there are many variables that are rarely inclusive in the budget. Such variables include:
Level of technology- How smart do you want the home to operate?
Level of sustainability- Do you want a green home that is completely off-grid?
Detail in joinery- Do you want a space for everything down to your cufflinks?
Level of landscaping- which can extend well into lighting details, fences and mailboxes.
Maintenance factors- from self-cleaning glass and paints to durable fingerprint-proof surfaces.
All of the above are "extras", and for those who refuse to compromise our example $3 Million home can suddenly be more like $5 Million +GST. Sure, you might find a builder to do it for less, but unless the owner is a builder (willing to do things at cost), there will be compromises.
From our experience clients want to make everything bigger and better whenever the opportunity presents itself. Just another cupboard here, and an extra meter there, an imported designer pendant please? It all adds up and before you know it that 70Square home is well over 100squares. This phenomenon is known as "Scope Creep", and raises the question of who's responsible for the budget? Is it the client's role to be disciplined and firm on costs, or is it the architect's role to police the job and literally say "No, you just can't have that!" Generally, it is a little of both but the point here is that architects have the challenge of offering services and fees to a moving target, which in luxury homes is usually in every instance. That is why a percentage-based fee can be quite fair.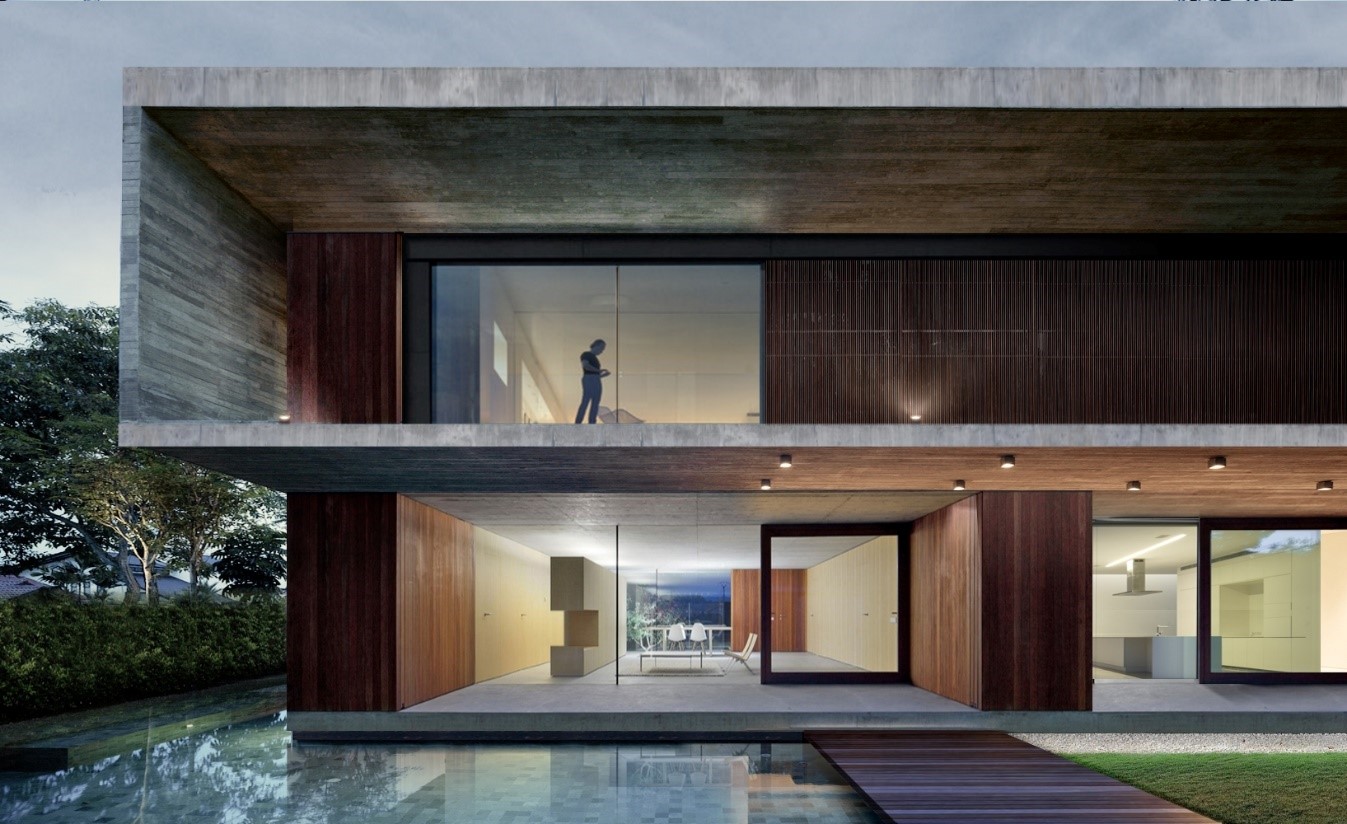 Percentages however can seem very arbitrary and unnecessary to many who believe architects shouldn't expect more just because the client wants bigger or better finishes. After all a bigger house just means larger rooms, and not another kitchen or bathroom. So too with finishes, drawing marble versus laminate takes the same amount of ink. Unfortunately for the client, that's not exactly how it works.
Stretching for more space requires adjustment and consideration to all other areas, in order to maintain design intent and proportion. Without an architect's sensitivity to the design, you could end up with a fat box wearing a fancy mask.
Large houses are more complex to achieve energy ratings and permits within res-code for example.
Quality materials require knowledge and research in detailing how the components are assembled. Without such experience, an expensive finish can quickly look cheap.
Having said that, a larger home would often have other specialists and consultants involved and this can spread the workload. Any percentage-based fee might therefore scale down as the projects get larger. Essentially, it's all about physical man-hours and the value of the intellectual property per hour. What an experienced architect can achieve within an hour might take another 10, even just to come close.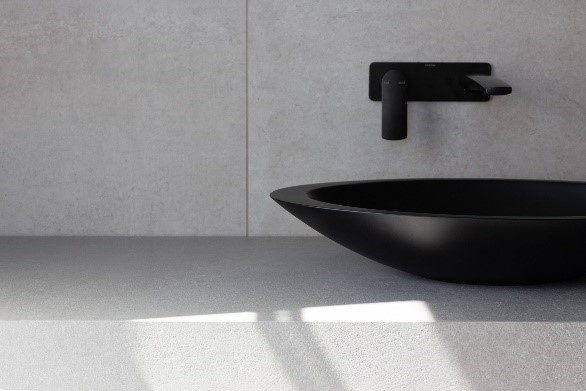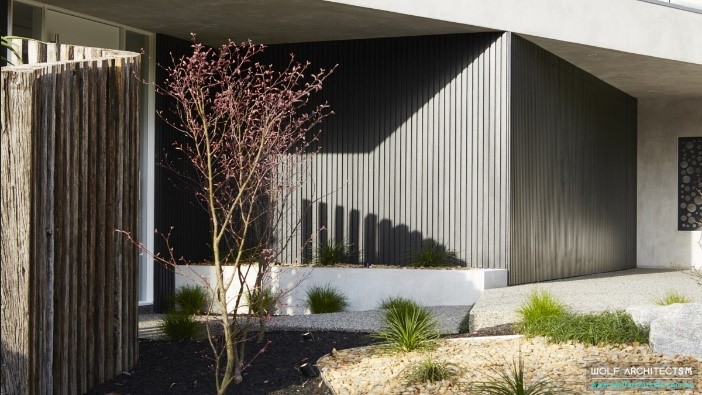 Nevertheless, we all appreciate the comfort of a fixed fee as opposed to a percentage-based fee. At WOLF Architects we often provide fixed fees with a clear and appropriate budget. If however, the client has not established a brief and budget, WOLF Architects has the flexibility to fix aspects of the contract and leave others as flexible. This allows the client to explore design and establish costs with the architect to demonstrate the full potential of the project without fear of multiple fee variations.
WOLF Architects also designs with Interior Architecture, in 3D, from the start. Providing clarity to the client and full exploration of the site to ensure you know where your investment is going.
Good design has the power to make a $5 Million home look like $7 Million, and bad design will actually devalue the property. When you invest with an architect you ensure not only that you will achieve what you want, but that your property will be valuable, profitable and resaleable for years to come. Therein lies the difference between good architects and average ones. Most people, unfortunately, don't consider long-term values, so choosing a $100,000 fee over a $300,000 fee seems like a $200,000 saving/profit. Sadly, it usually means that you've lost the opportunity to make your $3 Million home look and feel like a $4 Million home.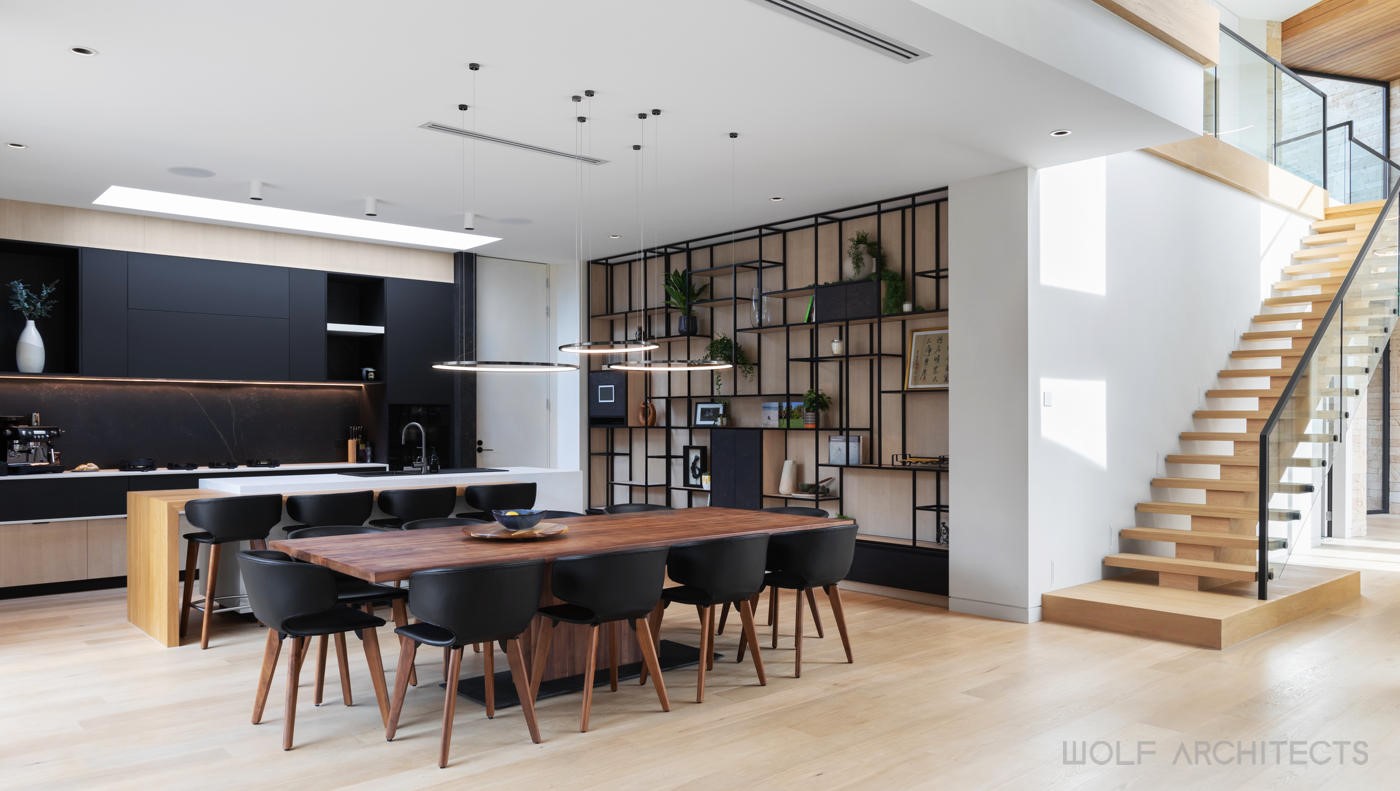 At WOLF Architects, we start the process of defining fees by considering what is the minimum amount that a particular project can be built for. This is called the baseline from which we can quantify the hours required to design a concept into a developed scheme that can be documented for permits. Projects that appear unfeasible may be turned down because the client's expectations may be unrealistic. There is little point in designing something that is unaffordable.
Further to the baseline, there are other factors to consider such as:
Level of difficulty with brief, site context, regulatory or planning requirements
Time frames with client availability or need for speed. Some of our clients are based overseas or require after-hour services.
Level of finish and appointments.
Other services such as below are additional and while WOLF Architects does have all of the above in-house. Many practices require the client to outsource such services
Interior design
Landscape design
Lighting and Acoustics
Tendering
Dispensation & Town planning
Fee dissection takes time, and once a client is able to compare apples for apples, there can still be a significant price variation due to that "Design" or "X" factor. This is not a singular thing like the way the building looks. It is multifactored and includes:
How the building makes you feel
How it can adapt to the weather and family needs
How flexible the spaces are to avoid premature renovations
How much energy it require to run and maintain
How the building fairs over time and its ability to age gracefully
Its short and long-term resale value.
All of the above contribute to our financial, mental and emotional well-being. You can't overcapitalize on the price of happiness, and too many people still think cheaper can be just as good, but not true if its going to be bulldozed in the not-so-distant future.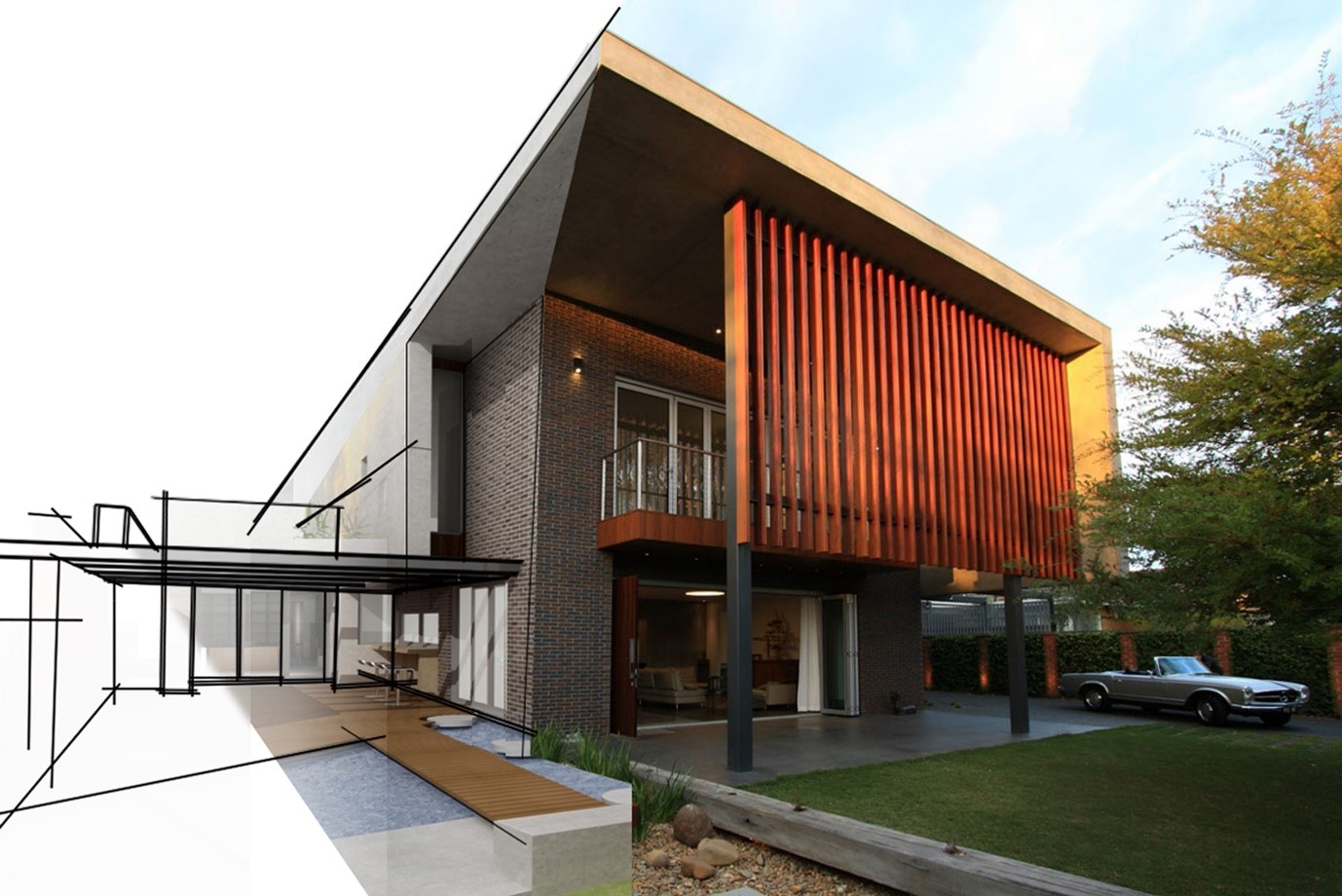 WOLF Architects present excellent value for money, because most of our contracts are inclusive of interior and landscape design. However, our primary difference is in the Design or X-factor.
This extends to the final product, but also the service we provide, with responsiveness and responsibility to the clients we work with. The artistic flair in WOLF projects is our bigger point of difference and something difficult to replicate.
Consider the difference between a $30,000 car and a $300,000 one. In both instances you're still getting 4 wheels but without doubt the Research and Development of the $300,000 car is vastly more. A superior building design is rarely the result of a creative or talented individual. Clients of WOLF Architects benefit from a team's collective experiences and knowledge in how to deliver the ideal result.
The design meets all the functional and practical requirements of the client.
The design is also a provider of positivity and inspiration for the client
The design is affordable to the client
The design is delivered within the fastest possible time appropriate the project size.
The design is timeless and ages gracefully in both effect and value.
The design is responsive to context and responsible to the environment.
A fast food product would potential only achieve one of the above conditions. Finding an architectural practice able to achieve all 6 objectives, is well worth the investment. The wisdom and intellectual property of a reputable brand can be priceless, when it comes to a high-end luxury homes, particularly if its one's own family home.