A practice built upon excellence and qualification.
The choice to use an architect is the first step in the right direction towards creating spaces that function with meaning, authenticity
and truly enhance the quality of living. Deciding on which Architect however can be challenging as the journey from the start of design
to the finished product can be long and complex. At WOLF Architects we appreciate this and make every effort to ensure full peace
of mind with all of our clients at every stage. Our clients have chosen us for the following reasons.
1
A professional firm with a wide and solid platform.
WOLF ARCHITECTS is an international practice with offices in Asia and a rich company history. With a portfolio boasting over 200 projects our work has been widely published in the media, we have won various awards and been featured on television both locally and abroad. Working on projects to an international standard has kept us at the forefront of the design world and allows us to remain innovative in all that we do. Thus a WOLF designed project in Melbourne is able to enter competitions and win awards overseas because it can impress at the highest levels internationally.
2
A vibrant and energetic team.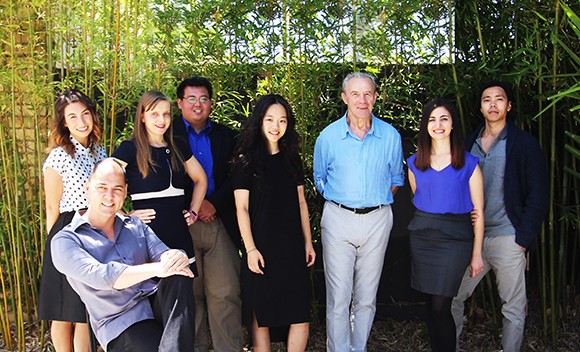 Founder and director Taras Wolf demands the highest standards in all things and settles for nothing but the best. It's a tall order which makes it very difficult for new designers to join the practice. The selection and hiring process is stringent resulting in a team that consists of the brightest and highest achieving University graduates from the best design schools in the world. A world class education is however only one small component to being a part of the Wolf Team. Principle qualities like generosity, discipline and perseverance are equally important. Further to this we conduct an in-house training program to ensure all members can uphold the WOLF Standard and Philosophies. A highly efficient yet diverse team creates the perfect atmosphere for creativity. Every project benefits from having many minds working together, each with individual life experiences, uniting under the same Wolf Philosophy. This allows for continuity and responsiveness in each project, in turn this achieves greater results and a better outcome for our clients.
3
Skill, Intelligence and experience.
At WOLF Architects we believe that an architect is a master craftsman. Creativity begins in the mind and flows through to pencil and paper. Where we start each design by hand before combining software advantages. This lends to creative problem solving with intelligent common sense. Experience in this industry is also priceless and at WOLF ARCHITECTS we harvest experience by maintaining a multi-cultural team of diverse background and of all age groups. It is through the simple art of living that our team effortlessly bring experience.
4
The ability to be boutique at all scales.
We maintain small client numbers and carefully select each project depending on our work load. This allows us to be attentive to all details and to all scales. Whilst this results in a waiting list for our practice sometimes, we are proud to develop unique relationships with each of our clients through this boutique service.
5
True customisation.
Every project is unique because no two clients, sites, or briefs are ever the same. This realisation has taught us to invest much time listening to our clients to understand who they are and what they need. While every project and their respective clients come with an abundance of ideas we discipline ourselves to approach every project from scratch as a blank canvas. Our clients are invited to be involved at all stages to ensure not only that they understand the direction of the work but to have some control and final say. This is important because it reminds us that we as architects we rarely live or work in the buildings we design. Client's thoughts and feelings are taken very seriously and challenge us to deliver. Thus we are always able to meet or surpass client expectations.
6
A complete and comprehensive service.

As a registered architectural practice we are able to offer full services which in common architectural definition means design, documentation (to obtain all permits) and Contract administration (over the period of construction). At WOLF Architects we offer services further to that in the form of Interior Design/Architecture and Landscape Design. In most cases these services are inclusive as they are considered essential to producing the work we are well renowned for. Further to the interior we are also able to be very specific with materials, assist with sourcing them, and creating artist impressions as required. Together with an understanding of lighting design and acoustics our resulting works are well thought through, complete, and harmonious.
7
A commitment to innovation.
Bruce Lee was quoted saying that he is always happy but never satisfied. At WOLF Architects we often feel this way. Well knowing that our work is regularly imitated we infinitely feel the need to continuously push forward and break new ground. Not only must we do this to stay ahead of our
competition but because we have a responsibility to set a good example with new trends for the industry in general. All of this however is not done at the expense of the client. Budgets and time frames are always at the forefront of our thought. Every project seeks to learn from everything in the past that was less than perfect. This leaves us with the satisfaction of knowing that each piece of work was the best we could do in that moment in time. Such works have every chance of ageing gracefully towards being a classic.
8
Constant and clear communications.
Staying in touch with our clients regularly with clear and constant communications ensures a faster process that is reassuring and enjoyable for our clients. A commitment to keeping our clients well informed eliminates careless mistakes and misunderstandings. Even our drawings are done to the highest standards of accuracy and realism to ensure that our vision for the project is in line with the expectations of our clients. All of our design drawings and 3D artist impressions are in full colour and display an accurate representation of materials and furniture placement.
9
An honest approach with genuine care.
Profits are important to business but losing sleep at night from cutting corners in our opinion is not worth it. Expressing ourselves and our work honestly and authentically has always been key to our good reputation. Being transparent and genuine has resulted in customer loyalty and repeat business. It is important to us and the work in particular that all aspects of the project are taken very seriously. Great respect and care is given to every job, it's environment and most importantly our clients whom we so often rely upon to spread the good word on the WOLF Product. The way the practice was established and continues to operate is such that all team members are passionate about their work and their respective roles. This enthusiasm naturally filters through to everything that we do. Ultimately this approach benefits both the client and the environment of which our practice operates from. Further to this WOLF ARCHITECTS is a practice with a commitment to giving back to the community. Teaching at university, attending and holding industry seminars and providing work experience for graduates are just some of the ways that our practice provides support to our industry. In the wider community we also show our support to a selection of Australian charities by making donations to assist with funding vital research and volunteer programs.
10
The process is an enjoyable one.
Our clients are given every opportunity to be involved at all stages and this helps them to understand and appreciate the process. We never give our clients just one option or tell them to take it or leave it because we think we know best. While we consider ourselves to be experts and masters of our craft one can never claim to know it all or be the best. What's more important for us is to know what we do not know and that leaves us committed to a life of continual education. With every project there are opportunities for us to learn and grow and this knowledge mainly comes through our relationship with the client, and by understanding them. The journey is one of exploration, study and constant evaluation and we aim to leave no stone left unturned. With our client included as part of the journey there is always great anticipation and excitement. There is much fulfilment and satisfaction in seeing how it all unfolds and knowing that together we created something truly special. Listening, understanding,
respecting our clients are key factors in the way we design around their needs. Our client is the centre of our focus and the process revolves around them.