A client of Wolf Architects is naturally someone with an appreciation of contemporary design that is beautiful, efficient, sustainable and innovative. There is recognition that good design enhances lives, generates personal joy, peace and harmony.
Wolf Architects understand that a new home is often the most significant lifetime investment in time, money and emotions. You want  investment value assurances, with the best design and build quality achievable within your budget. This is a logical and common sense expectation that we share with you and aim to deliver through WOLF Architects Intelligent Design Management (IDM).
WOLF IDM offers true customization from the design of a door handle through to the living requirements of beloved pets. All client requirements are taken seriously no matter how trivial they may appear because your ideals come first. What sets us apart is our ability to walk side by side with you, sharing your dreams and concerns. IDM also offers substantial control and the freedom to express yourself honestly and openly at all times. We don't live in the homes that we design, you do, and that is why we work towards your definition of joy.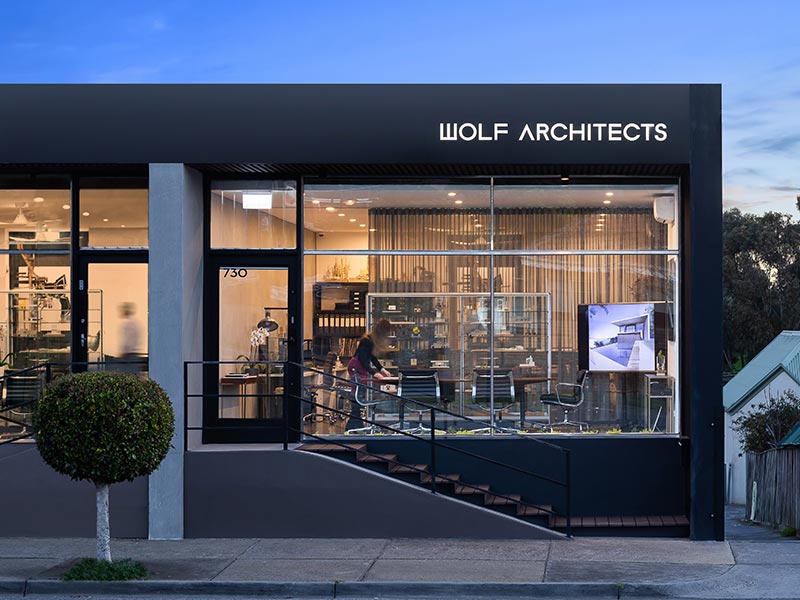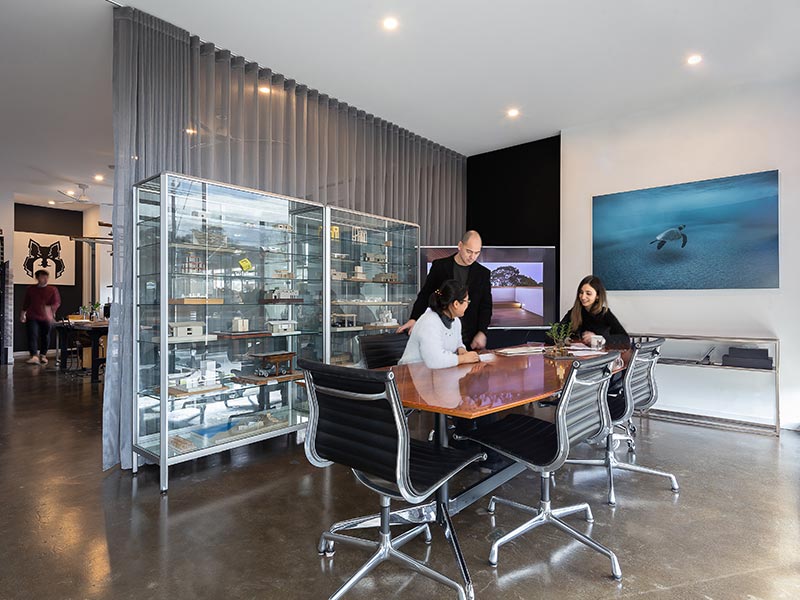 Wolf Architects IDM process eliminates 99% of the decisions to allow you to focus on the most enjoyable aspects of your project. We coordinate effectively with consultants, councils, and builders to ensure efficient progress. Our team approach, with in-house specialists in interior and landscape design deliver sound solutions that are also comprehensive and holistic.
We also believe that it is important to work with people who genuinely care. Clients choose WOLF Architects because we listen and want to be invested in your dream. Our relentless pursuit of "The WOLF Standard" means that we never settles for "good enough" or easy pathways. Whether considering a dream family beach home, mountain retreat or suburban sanctuary our aim is always to deliver the best possible results within all the given constraints. Every project is important regardless of size, budget, and location.
Perhaps the most valuable aspect to our team is experience. While the firm has been registered in Australia for 20 years our experience extends from Asia in the 80s and 90s. Collectively our team of multiple registered architects has over a hundred years of experience. We also consist of architects who presently teach or have taught at recognized schools of design. Our artistic director is also presently on the board of examiners for architectural registration. With over 200 WOLF projects in our portfolio, our experience assures value in every minute of time, invested dollar and cubic inch of space. We have covered most areas of architecture for the smallest renovations to multi-level commercial or apartment buildings.
Contemporary residential design, whether it be multi-unit developments, high-rise apartment buildings or bespoke beach houses, must be practical, relaxed, and beautiful. Even our commercial buildings provide a refuge from the stressful world around by harnessing a strong connection with the outdoors. The WOLF IDM process produces award-winning projects that are timeless and continue to inspire. With a style that is fast becoming recognised as WOLF, we remain ranked among the best of Melbourne's architects and experts in the industry.
To be among the best and most reliable architects in Melbourne, it is imperative that we understand our clients' dreams and realise their vision. Extreme attention to detail combined with genuine passion and care are key to maintaining our high standards. Our IDM systems require that landscape, architecture, and interiors are considered simultaneously as equal parts of the whole. Artwork, decoration, furnishings, and views of the landscape are all important components of the complete, balanced design. By offering high-end, bespoke architecture with landscape and interior design in an integrated service, WOLF represents exceptional value.