We have built a portfolio of breath taking projects for our exceptional clients who are all unique and special in their own ways. A client of Wolf Architects is naturally someone who shares our appreciation of contemporary design that is beautiful, efficient, sustainable and innovative. Our philosophy is steeped in the appreciation that good design enhances lives and can be a generator of personal joy and happiness. We place ourselves in your position to share both your dreams and concerns.
When building your dream home you are committing to significant time, money and emotional investment. We understand your need to be assured that your project will turn out the way that you envisioned. You want the most value for your investment, with best design and build quality achievable within your budget. This is a logical, intelligent and common sense principal that we appreciate.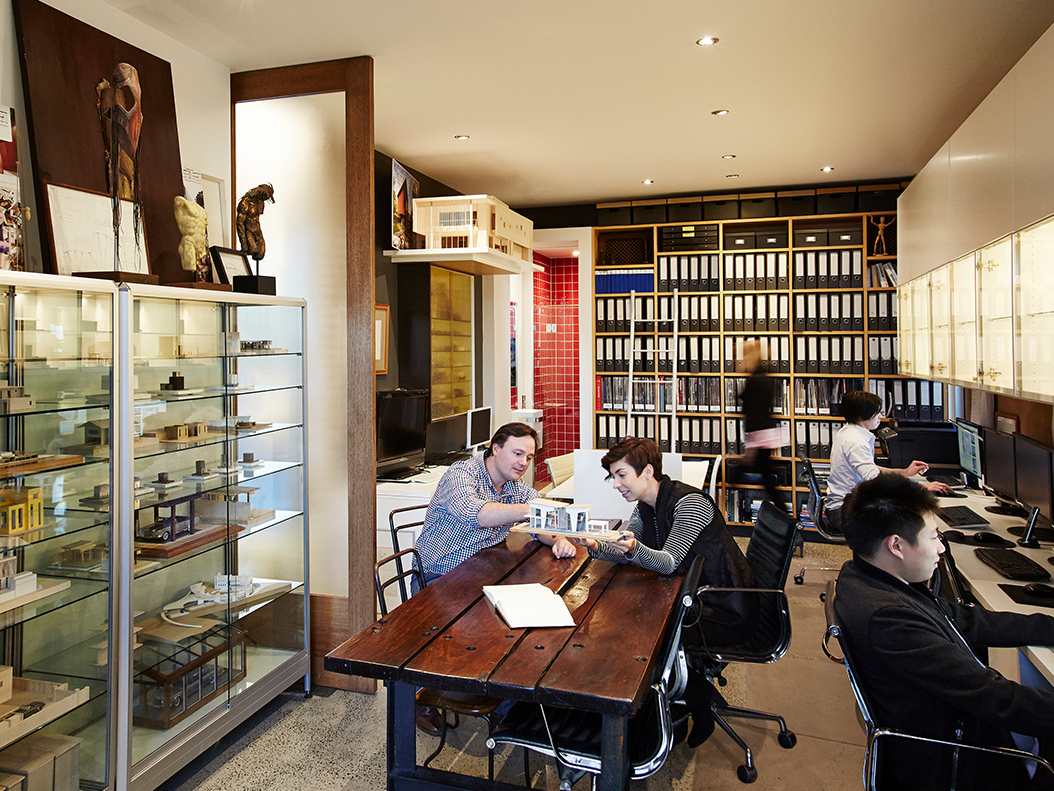 A new home is often the biggest investment one makes,  so it's natural to have fears about the enormity of the project. You may be indecisive, anxious or extremely particular, and all of that is fine, because our process is designed to accommodate individuality. We offer true customization from the design of a door handle through to the living requirements of your beloved pets. What sets us apart is the ability to walk side by side with you, our client, sharing your dreams and concerns throughout the journey. This gives you substantial control and the freedom to express yourself honestly and openly at all times. Your ideals must come first and architects should always empathize and take all client requirements seriously no matter how trivial they may appear initially.
You require experienced architects who can coordinate efficiently with consultants, councils, and builders. A good architectural practice that is competent, experienced and acts professionally at all times. You want to know that your project is progressing speedily and not solely at the mercy of any one individual. Our team approach, with in-house specialists in interior and landscape design always deliver the right design solutions that are comprehensive and holistic.
Most importantly, you need to work with people who genuinely care and will be invested in your dream. Architects that listen and really understand how you want to use your property. We also appreciate that most of our clients are time poor and thus strive to make the design and building process as easy and stress free as possible. The point of working with good architects is to eliminate 99% of the decisions to remove weight off your shoulders, allowing you to focus on the most enjoyable aspects of your project.
Clients choose WOLF Architects because our relentless pursuit of "The WOLF Standard" means that our team never settles for "good enough" or easy pathways. When considering a dream family beach home, mountain retreat or suburban sanctuary we share your ambitions and visions as a part of our own. We want to deliver the best possible results within all given constraints. Regardless of size, budget and location, it's more about understanding that everyone's home is important in its' own way. We don't live in the homes that we design, you do, and therefore we must work towards your definition of happiness.
At WOLF ARCHITECTS, we believe contemporary architecture should respect its context while still making a statement. WOLF designed commercial and residential buildings provide a refuge from the stressful world around by harnessing a strong connection with the outdoors and embracing nature's ability to inspire. To maintain our reputation as one of the best and most reliable architects in Melbourne, it is imperative that we understand our clients' dreams and realise their vision. With a highly refined design process and an ability to communicate effectively, we produce award-winning homes with a style that is fast becoming recognised as WOLF. Contemporary residential design, whether it be multi-unit developments, high-rise apartment buildings or bespoke beach houses, must be 100% functional and practical whilst also sophisticated, relaxed, and beautiful. Being guided by these principles ensures we remain ranked amongst the best of Melbourne's architects and experts in the industry.
At WOLF ARCHITECTS the landscape, architecture and interiors are considered simultaneously as equal parts of the whole. Artwork, decoration, furnishings, and views of the landscape are all important components of the complete, balanced design. Our design solutions engage with the urban environment and the natural context of the land. WOLF interiors afford a luxurious sense of light and space. By offering high-end, bespoke architecture as well as landscape and interior design in an integrated service, WOLF represents exceptional value.
All our team members trained at recognised schools of design and have been carefully selected for their attitude and ability to grow as designers. They also undergo unique WOLF training programs to ensure that their skill levels meet the WOLF standard.
"We don't live in the buildings we design… our clients do and no two clients are alike in their lifestyle, family make up, or personality. As such, the homes we design need to respond with flexibility, empathy and long term vision. Quality, responsibility and client satisfaction are our focus." – Taras Wolf
WOLF ARCHITECTS' buildings are sustainable, modern, beautiful, and finely crafted in durable materials, requiring minimal maintenance. We design things to last for generations and to be highly valued by clients and the broader community.
Our designs always make a statement and are often described upon first impression as having a significant presence. Inside are private sanctuaries for our clients to express themselves honestly. Private, open spaces with ample hidden storage allow for convenient living. Sliding walls and doors can further open up spaces for greater flexibility, multi-use, and entertaining.