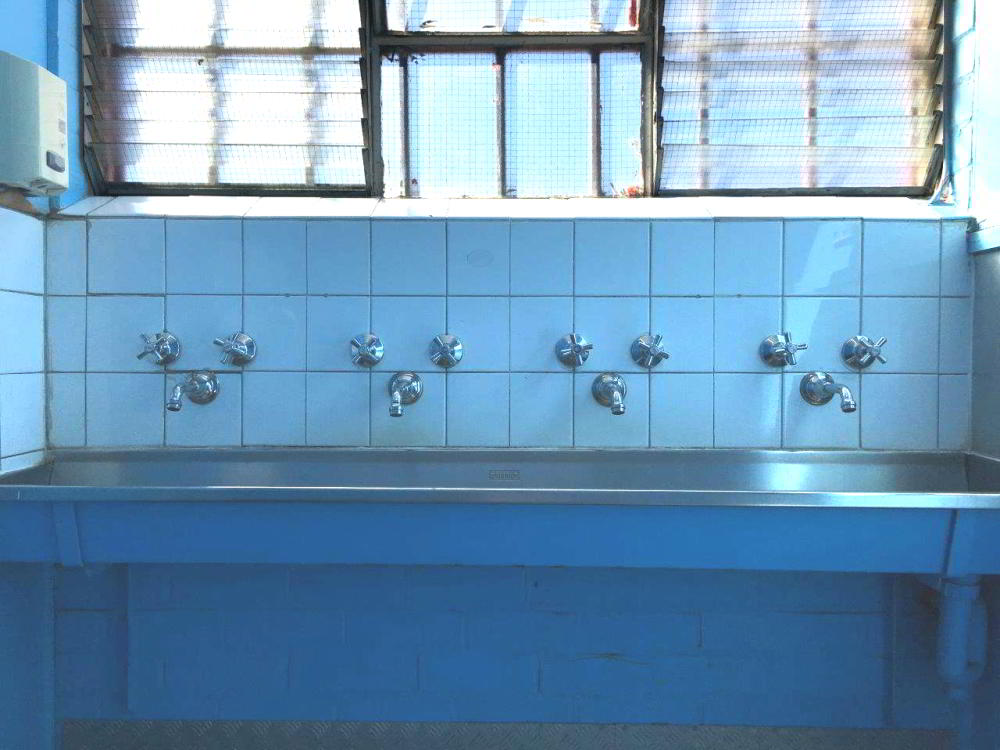 Architects see potential.
There are several key ingredients that go into making a good designer. One important ingredient is the ability to ask the right questions.
Take the bathroom in the picture above as an example. A non designer would probably say "This is old and horrible". Someone who thinks that they know design might say "This needs a facelift badly". A good architect will ask "when will we ever have four people in a row washing their hands?"
The how it looks and updating of the taps is the easy part. Questioning the function and understanding the use of space takes more depth of thought.
There must be consideration for the user experience and avoidance of wastage which most contemporary architects are interested in.
This bathroom has windows where you may expect mirrors. It's an easy fix but what makes this space interesting is the potential for views with the perfect amount of natural light illuminating the space.
Architects don't just notice flaws, they see potential, and this all amounts to adding value. Talk to your architect today and add value to your spaces.