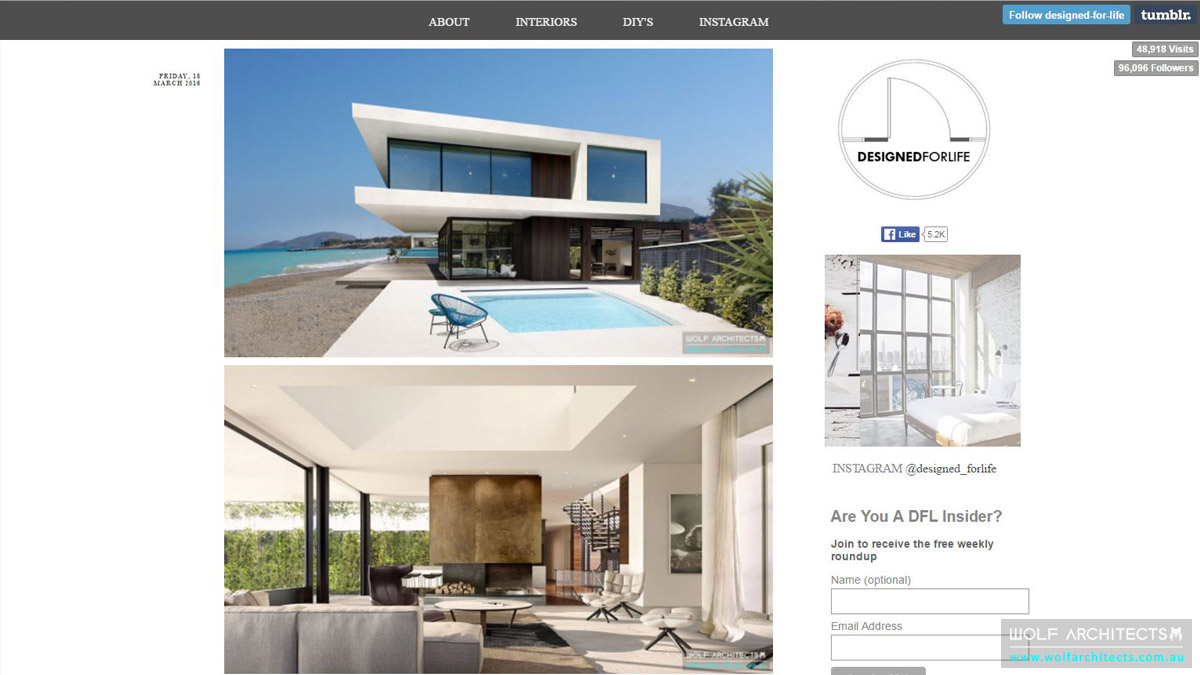 As a leading practice in Melbourne it's not uncommon that WOLF Architects are a topic of conversation when it comes to contemporary design. Our brand is not only known for our architecture and conscious effort towards sustainability but for creating inspiring homes that truly enhance the lives of our clients.
Interior design blogger Myrline Delva, curator of Designed For Life recently wrote an article about WOLF Architects outlining our passion and philosophy towards creating diverse and inspirational contemporary homes. An important aspect mentioned by Delva is the fact that our process and the design revolves around our clients. Each WOLF design is essentially a prototype inspired by our clients; our team of Architects and designers take the time to really get to know each of our clients, we study how they live from everyday life to entertaining and special occasions. Even the smaller details like where they iron and morning routine are important to us as this forms the basis for much of the interior design which is an integral part of any WOLF dream home.
See below for more information about the benefits of using WOLF Architects and to visit the 'Designed For Life' Blog.