A closer look at 3 WOLF designed bathrooms.
The Bathroom. 
We spend more time in this space than we realise. A calm start to our morning routine and a grand finish should be enjoyable since we dedicate so much time to these daily activities. 
Why not design spaces that encourage drama and theatrics to inspire the art of everyday living? 
1. The Barossa House
Tucked away off the master bedroom of the Barossa house sits this recently renovated master ensuite. We embraced the simplicity of white contrasted with black accents and complicated shapes not traditionally used in the bathroom. 
The standout feature of this room is the curved tile wall wrapping around a perfect white bath.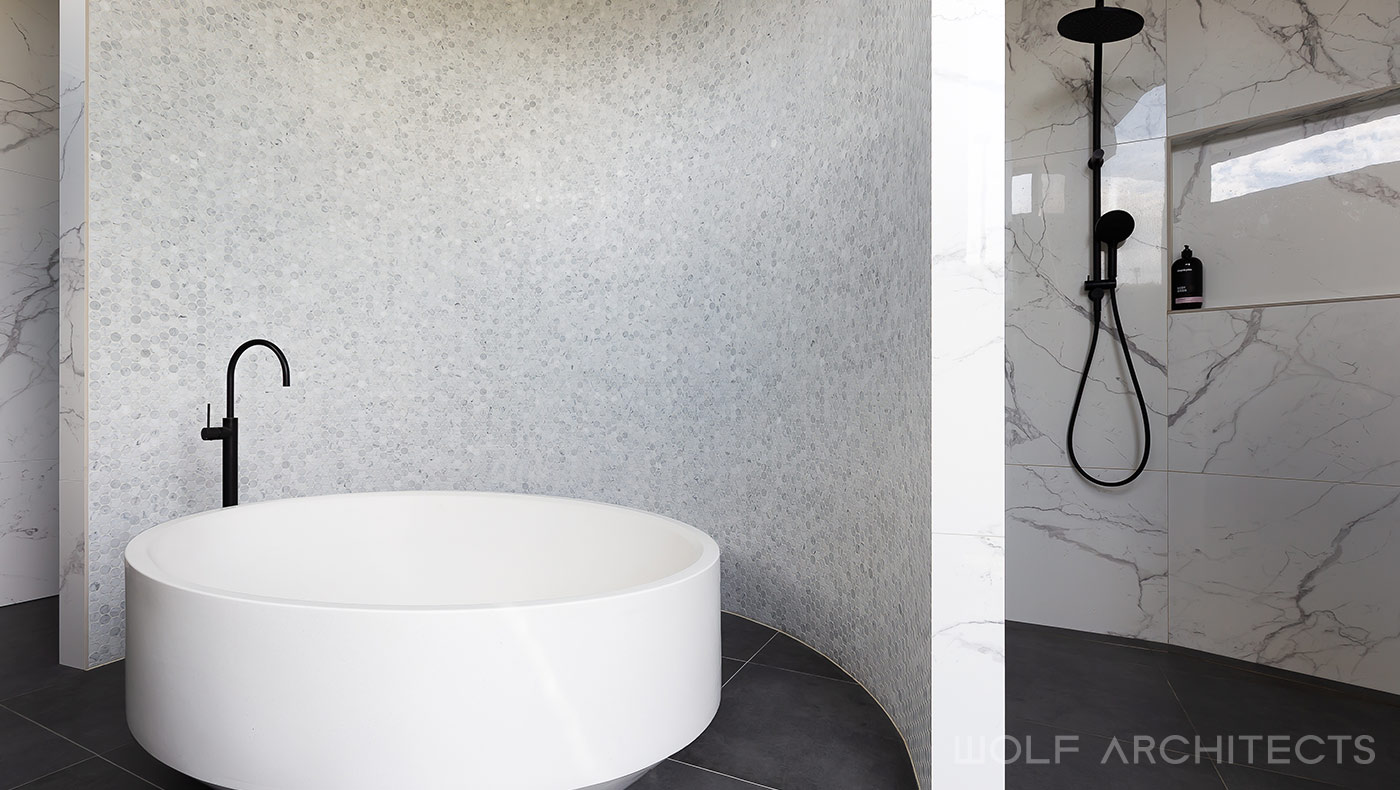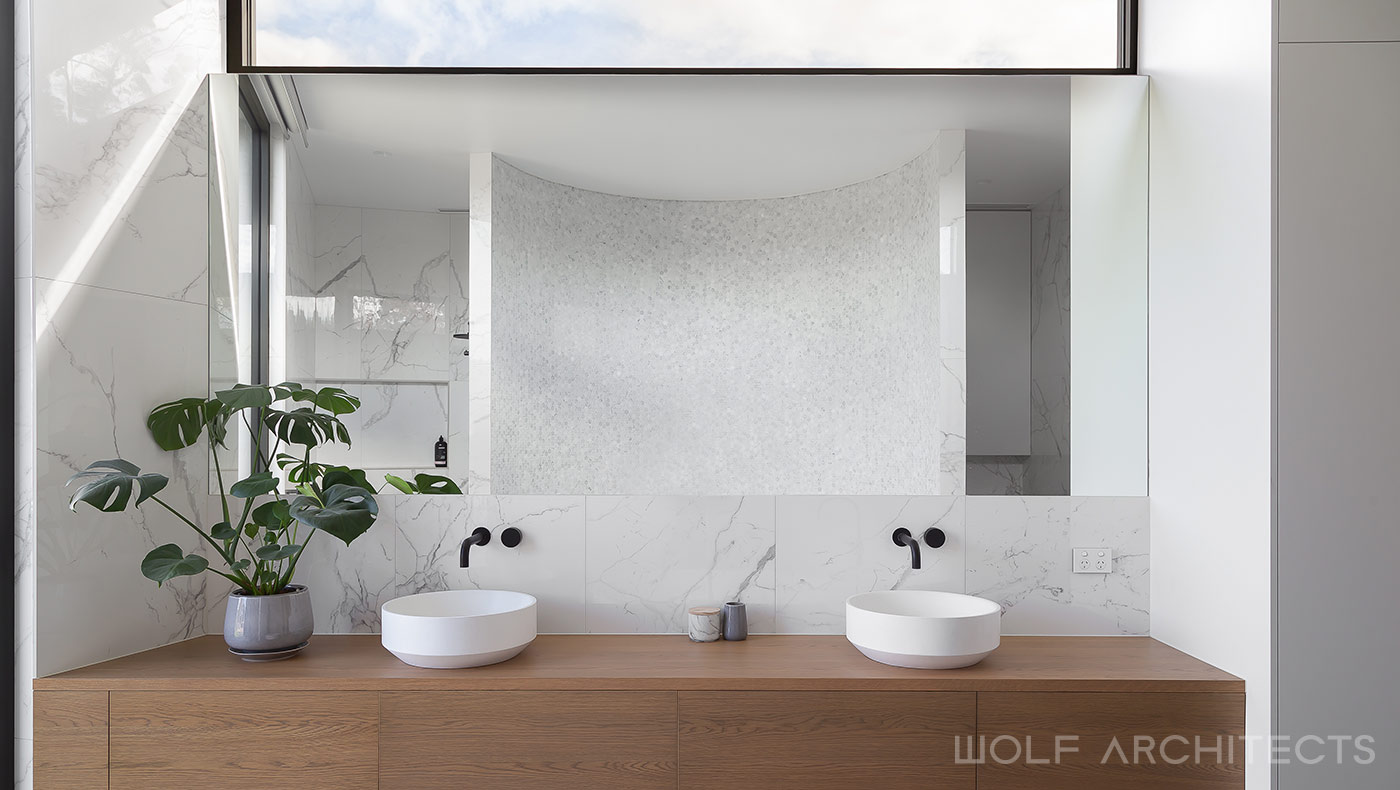 2. Heathmont
Thoughtful design down to the smallest of details. This master ensuite's complete privacy is accented by the sky view, flooding the room with natural light creating a beautiful scene. 
The feature mosaic wall adds drama and consistency with hints of the tiles throughout the rest of the bathroom.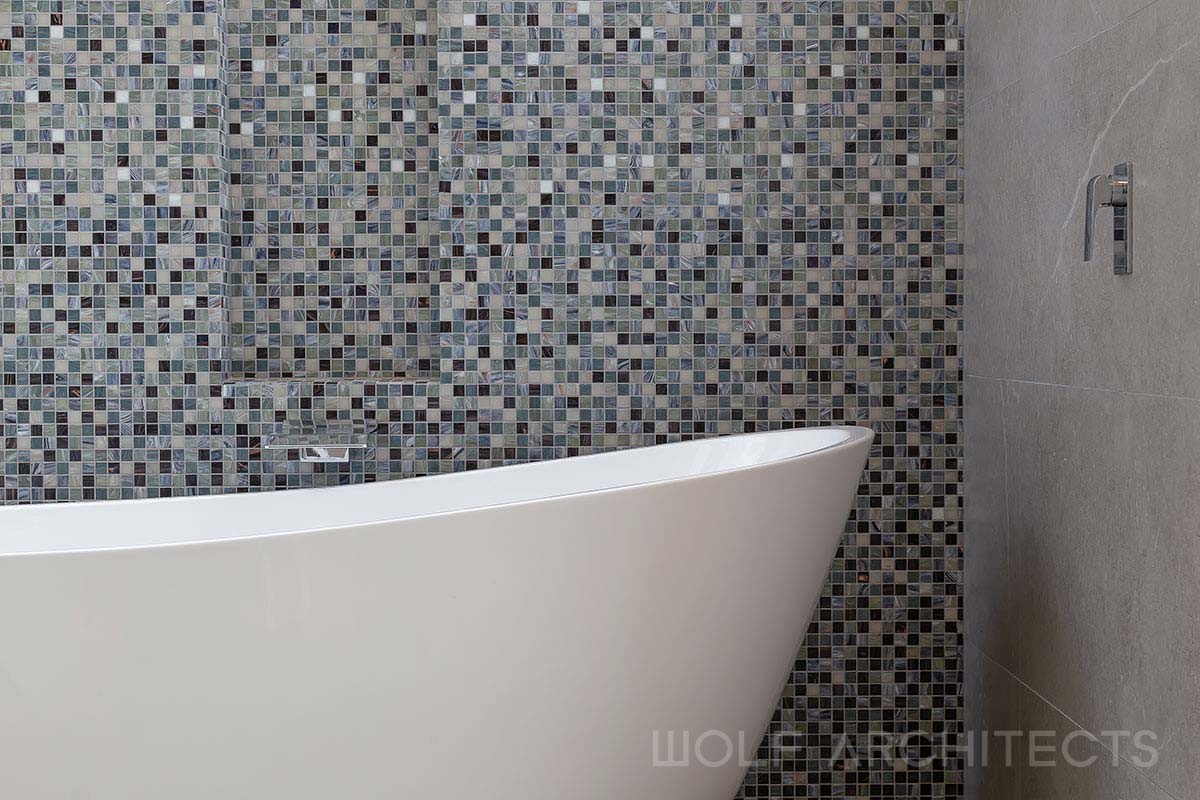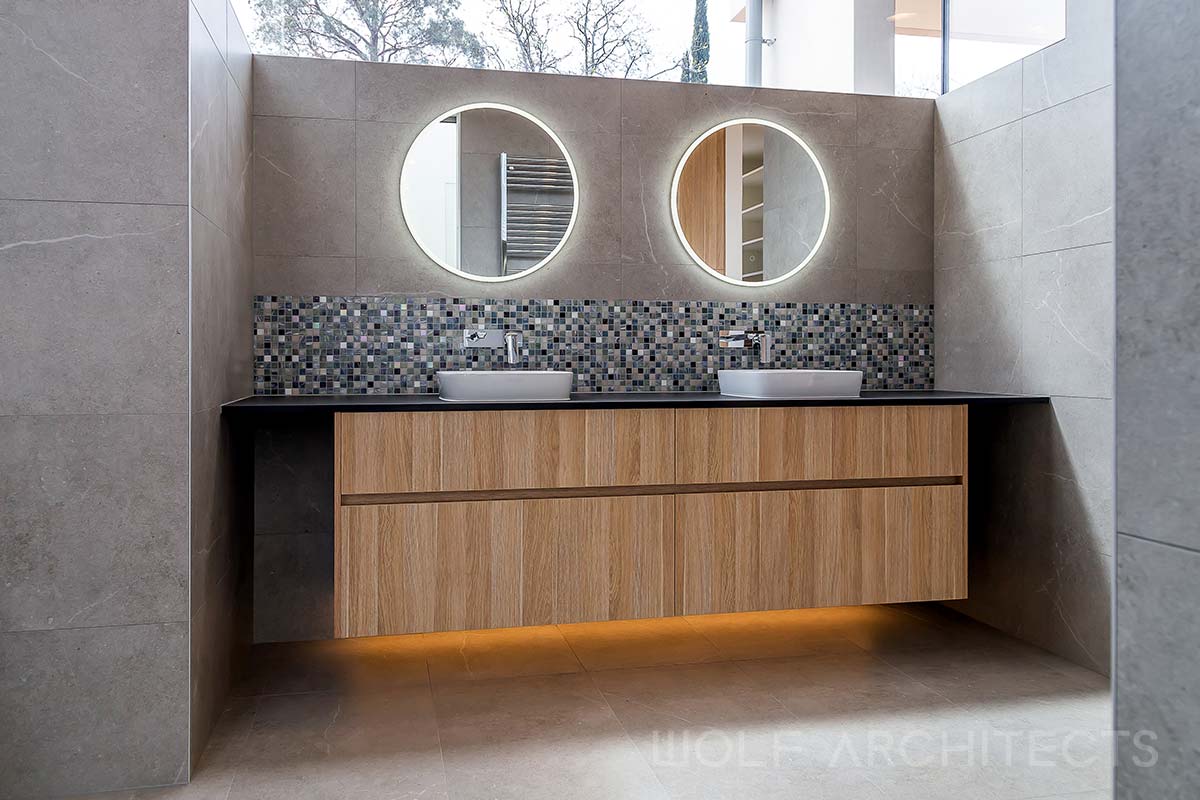 3. Spanish Villa
These two bathrooms in our Spanish Villa combine rustic textures with pure luxury. The material choice of cement rendered walls and natural stone stand the test of time while complimenting the external environment. Large windows and skylights create an indoor-outdoor flow without compromising privacy.