The Fitzroy project is a current design project undertaken by WOLF Architects. The clients have used WOLF before on two separate projects so it's always with great honour to when clients return to us repeatedly. There is trust in our artistry and craftsmanship required to bring their vision to life.
The brief was to convert a vintage warehouse into a contemporary home for two. The concept was therefore to preserve the rustic structure by creating a new steel frame within –  a new home will be created within the old building shell. In theory the new structure could be dismantled at any point in time to return the space back to leave the old structure.
Furthermore, the clients wanted to invite the old into their lives, so wherever possible the original brickwork and timber beams would form a part of the internal cladding. They even encouraged graffiti to find its way into the home, particularly in the lower levels that interact with the street.
Natural daylight is always a challenge with such projects and was particularly challenging with this as a three-level home. Our design makes use of various light wells and skylights orientated to capture sunlight into those deepest darkest corners.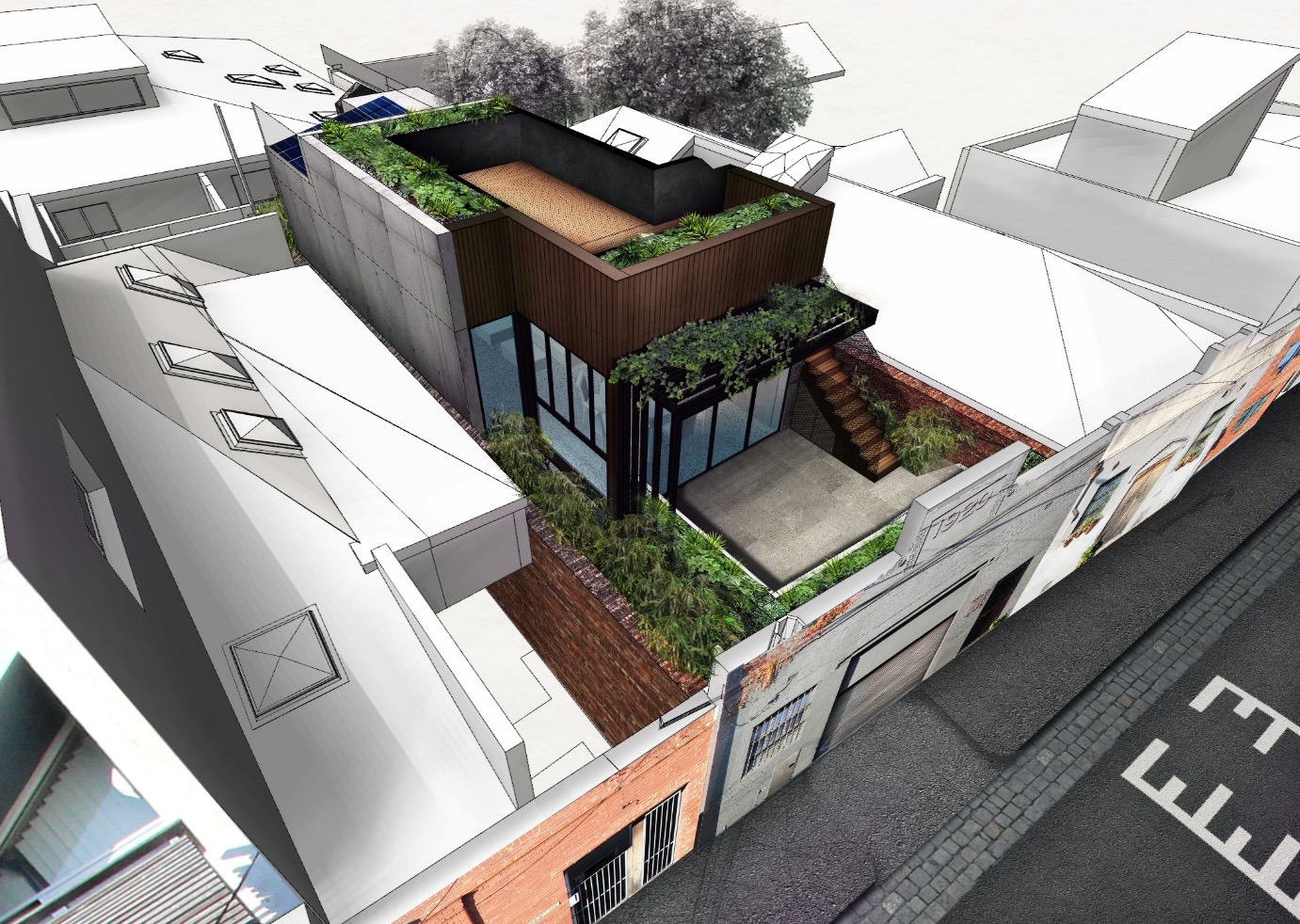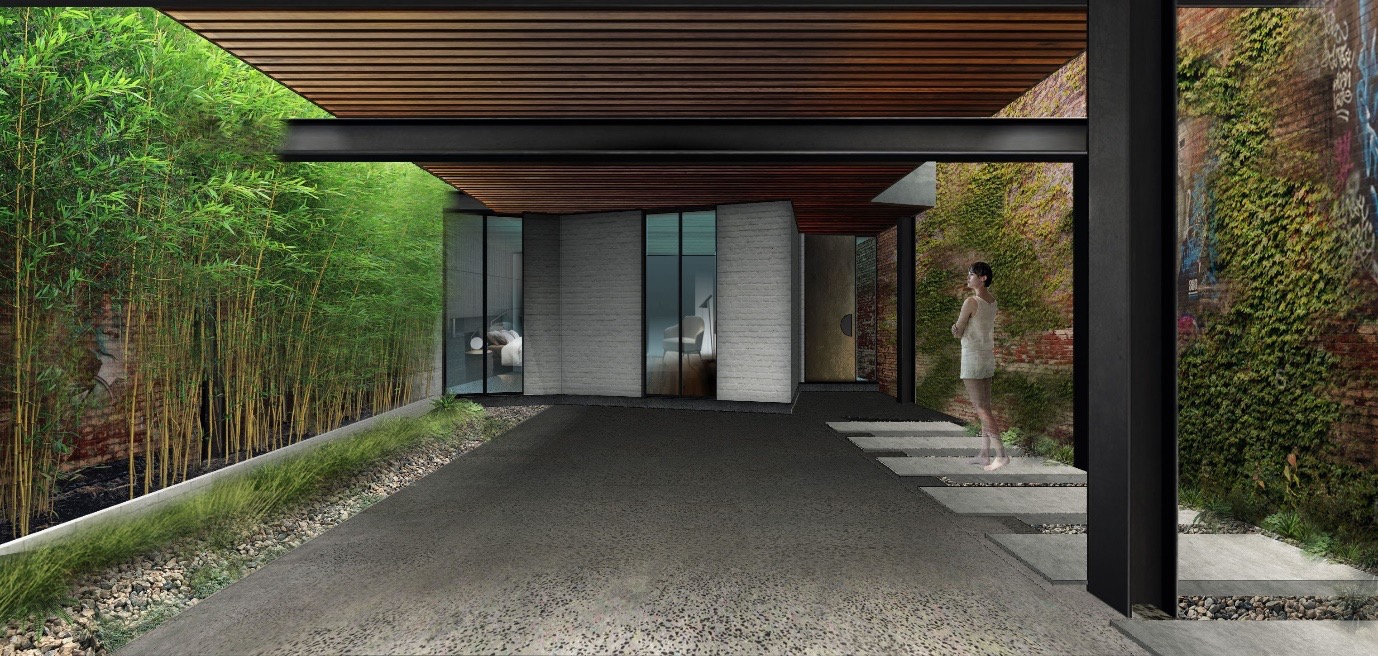 The garage is also an entry court with a combination of bamboo, creeper plants and graffiti on the walls. Inviting the flavour of its location in the home, while also extending the living and outdoor entertaining areas in this inner city suburb location.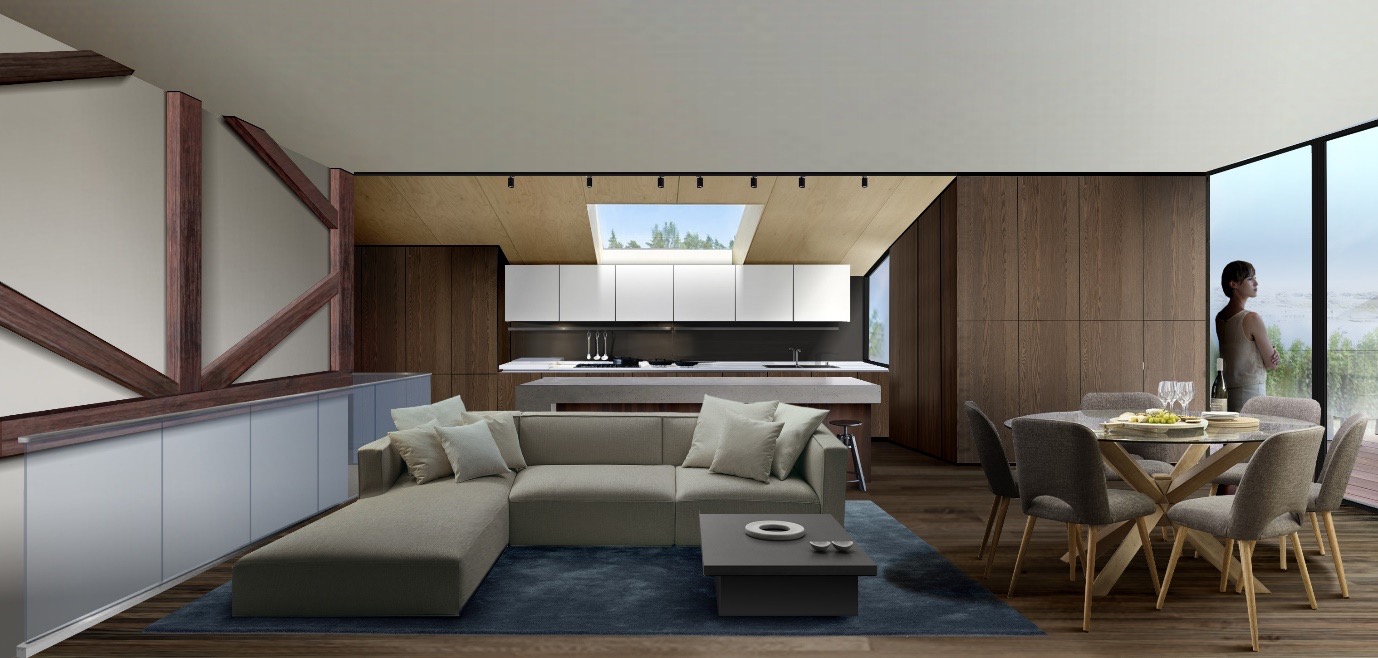 The inside world bleeds into a modern oasis that respects and uses the original timber trusses and brick work. It invites light and vistas with a convenient, contemporary feel.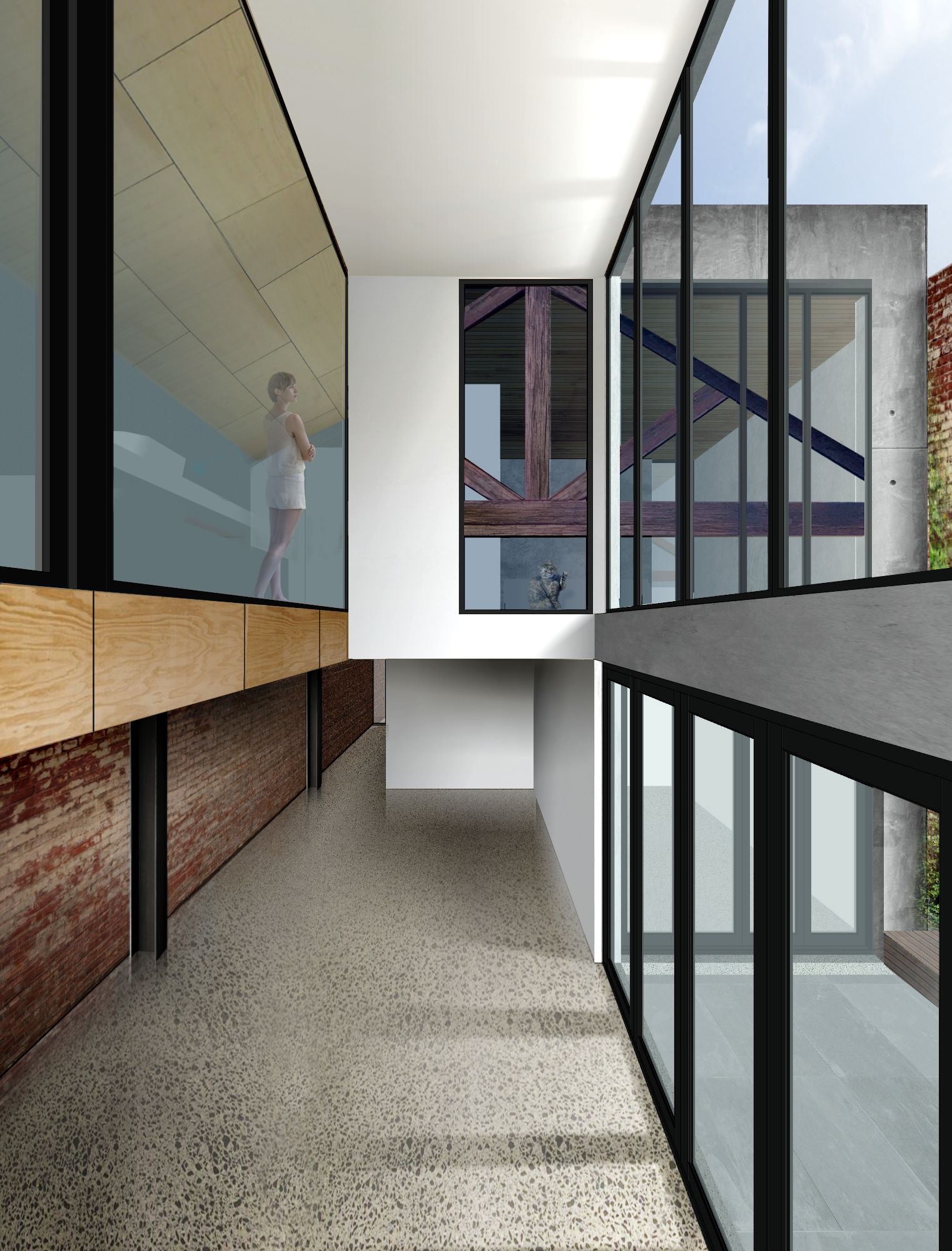 The original walls and timber trusses were considered throughout the planning and design and provided the framework around which to define the spaces. Leading the design into a natural, tranquil and flexible dwelling with potential for its occupants.
A double heighted studio space captures northern light and illuminates the rustic original brickwork. Opening back onto the outside when desired, but always inviting the outside in to create volume in an otherwise enclosed building.