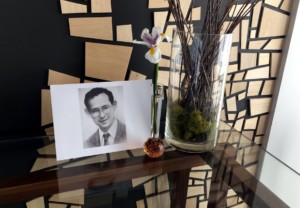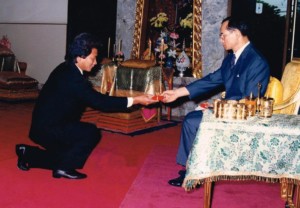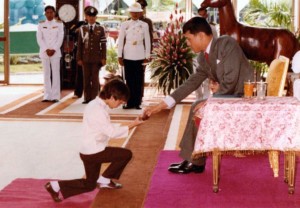 Remembering the Thai King
Last night with great sincerity, Mr Wolf stayed up past midnight to observe the cremation of the late Thai King Bhumibol Adulyadej.
Growing up in Thailand, the love and respect for their King is evident to most- if at a cinema, the Kings Anthem will play prior to the start of the feature film, and all will stand with sincere attention and respect. In fact, whenever and wherever the Kings Anthem is played in public it is common protocol to stop silently for the duration of the song. Simple mindfulness of the love of their monarchy, respect for their royal leader is palpable and dare I say, pleasantly refreshing.
This was evident with the culmination of thousands as there was a sea of black in the streets of Bangkok last night.
Family history has placed Mr Wolf generously at the foot of the current King Maha Vijiralongkorn when he was just a boy and the King was then Prince. Whilst Mr Wolf's father has been before the late King Bhumibol Adulyadej himself. The family had such an honour only due to the philanthropy of Mr Wolf's "A-Gong" his own term of endearment for his grandfather- who magnificently rose from the ranks of illiterate immigrant to donate the very first ICU (Intensive Care Unit) that Bangkok ever received – hence the medals to be presented to the family.
With a picture and sandalwood flower in our offices today, we pay our respects to the late King Bhumibol Adulyadej. Our thoughts and prayers at this time are not only with the Royal family but to the Thai people who truly adored their nations father.