6 inspirational interior designed kitchens
1. Super Villa
Recycling
The original parquetry flooring that had previously been recycled from a ballroom served as the main source of inspiration for this super villa kitchen. The finish was left intentionally rough and original to express the embodied memory of the material.
2. Bay View House
Minimalism
A pure and simple space cleverly achieved with ample storage behind walls and concealed panels. The design process was extensive with design in every cubic millimetre of space.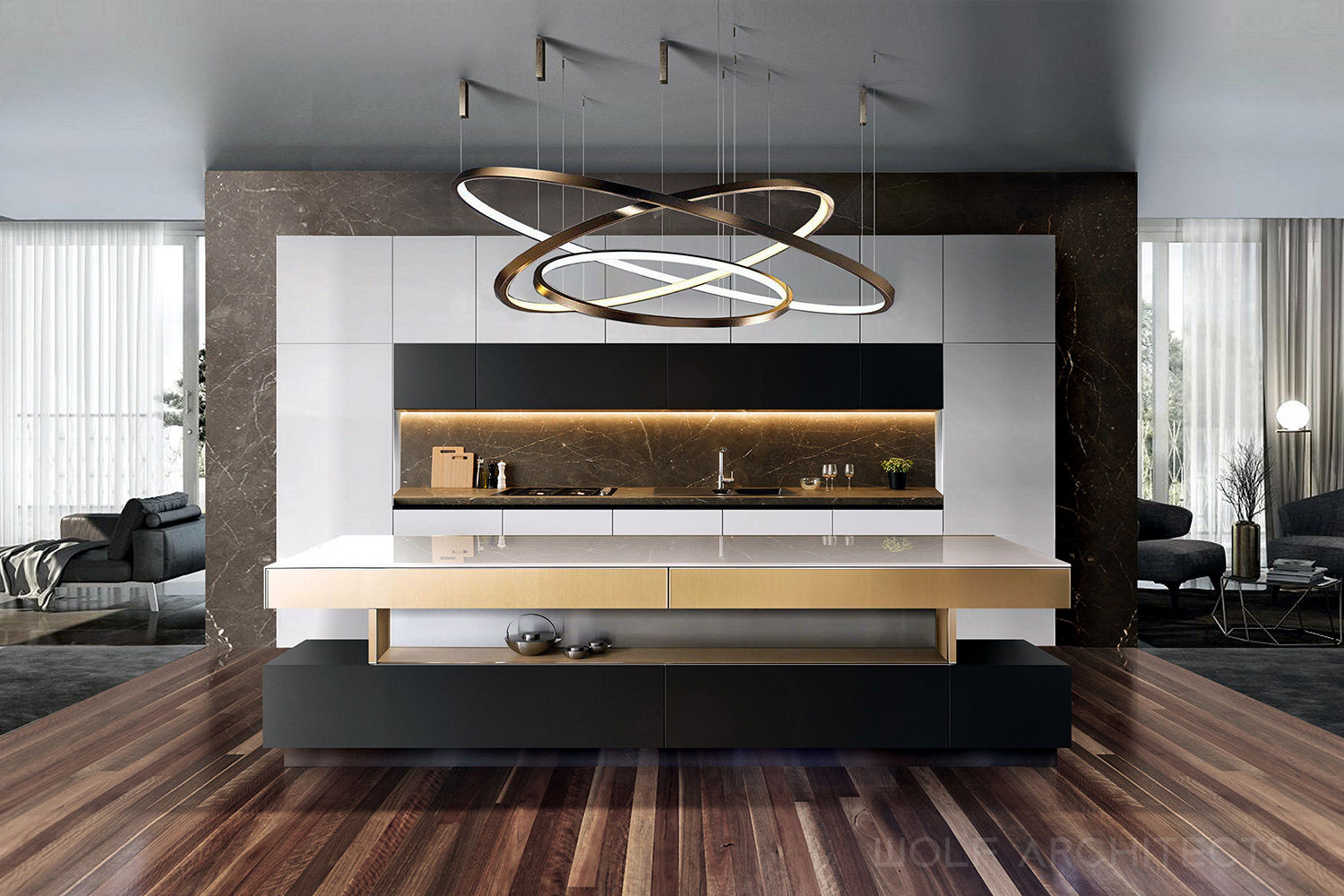 3. Toorak Penthouse
Luxury
More than just a kitchen we like our designs to stand alone as timeless pieces of artwork. Functionality is a deep consideration, but we equally match this assisting with hand-selected furniture, lighting, and materials for a one of a kind design in your home.
4. Concrete 8 House
Contrast
Extensive use of concrete forms the overall structure of the house. Exotic timbers sourced throughout the world are used for doors, joinery, and panels breaking up the room, softening the concrete and adding contrast to create a unique kitchen.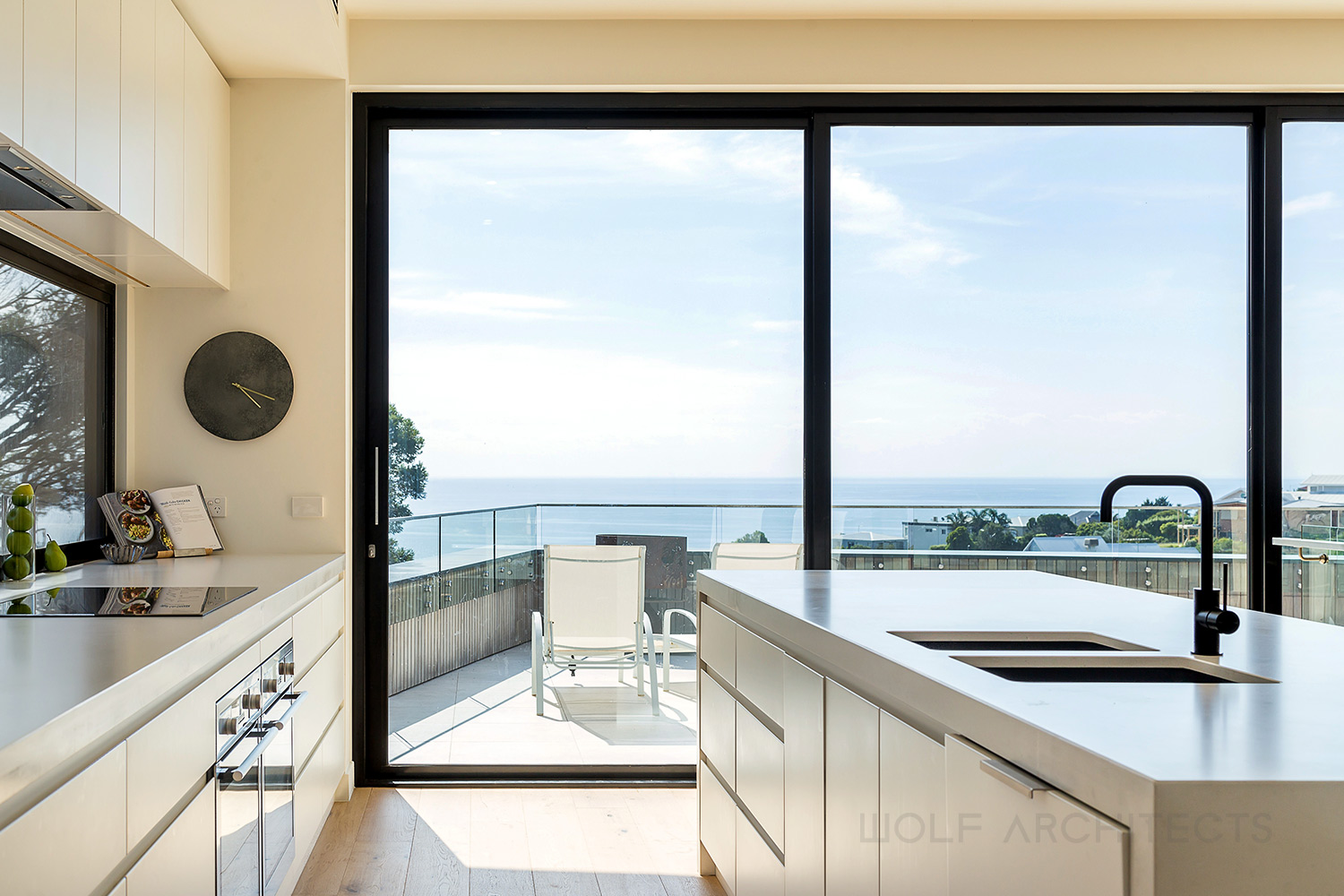 5. Mt Martha Residence
Views
Built on an exceptional site, the orientation of every room is taken into consideration at the very first stages of design. The Trewin house features an open and flexible floorplan with views to the ocean from almost every room.
6. Parrish House
Material Selection
The kitchen of our Parrish house features Ebony Maccassar and Marble. We designed with no limits to materials and finishes, picking wisely to ensure a sense of class and prestige. This is not always achieved by using the most expensive of everything, it is a matter of understanding the way the eyes and hands experience space.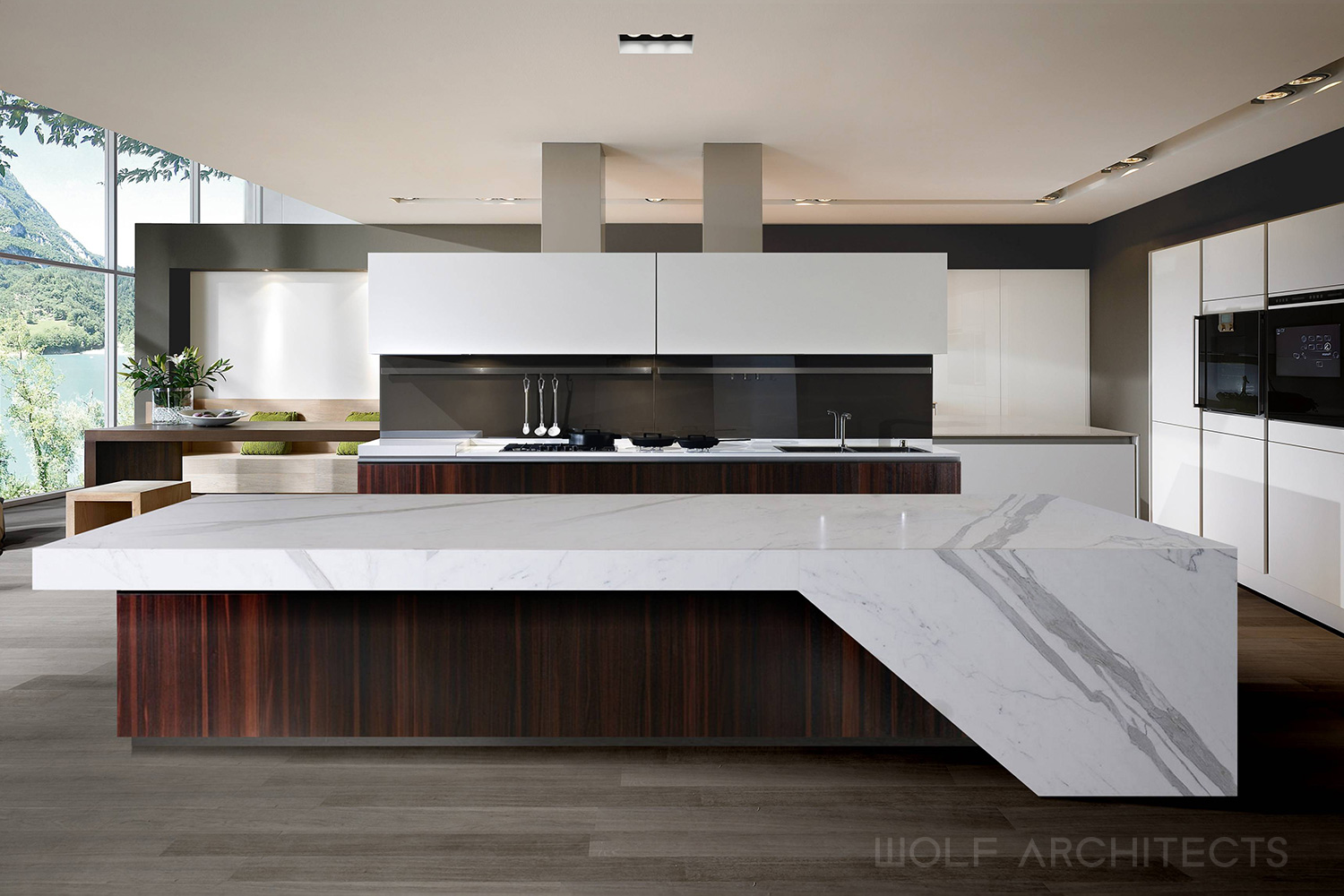 The kitchen has long been the heart of the home for many Australians. With this considered, we design beyond the traditional placement of cooktop, sink, and refrigerator. Our team is well versed on measurements, they consider spaces that should feel large no matter the size. Our interior designers go beyond the trends of today to ensure Contemporary is also timeless – as all outstanding design should be.
New appliances invented yearly, and other apparel such as charging bays for communication devices, all contribute to highly congested Kitchen space. Interior designers are always finding creative ways to put more into smaller spaces and with a kitchen, everything must also be kept very clean and accessible.
We consider the energy flow (Feng Shui), throughout our designs and the kitchen has a particular set of rules that make sense and make a difference. The direction we face when cooking can also add to the experience. Glass splash-backs with views with server bars and adjacent outdoor spaces are important traits of WOLF architecture that enhance living.