Courtyard Tips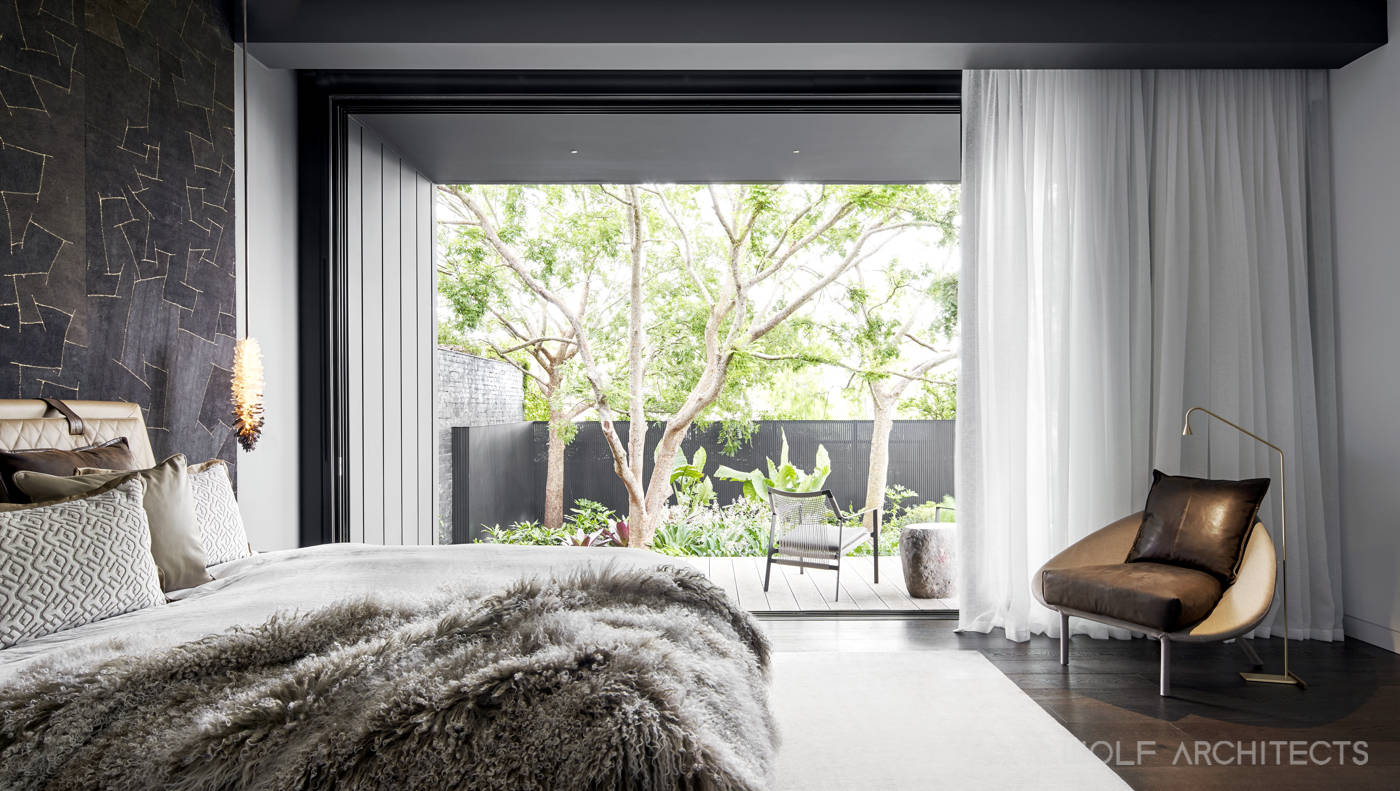 A courtyard is more than an enclosed space, open to the elements whereby you can fit a few plants. This may have bred the misconception that they are wasted, functionless spaces. However at WOLF, almost every new home has a courtyard of some form.
Here, we explore various courtyards and their function, giving some tips on what may suit your home.
1. A courtyard does not have to be an enclosed internal space.
At Wolf Architects we define courtyards as spaces that have a sense of enclosure or security while having access to the outside. Something as simple as a small niche with a blade wall extending outwards could be considered a courtyard. They also don't have to be filled with greenery, although in many cases that does make a positive difference. Providing enough space for some furniture or art pieces will further enhance the space.
2. A courtyard is able to capture natural light and air, and breath this into the house.
Where the block is deep or narrow it can be difficult to capture good light, especially in Victoria where the sun is in the Northern sky. A courtyard not only breaks the length of a structure but designed appropriately will capture warmth and sun light. The angle of the sun throughout the year must therefore be considered during the design stages for optimum shape and sizing. Many WOLF homes have benefitted from multi-level courtyards that can even bring light and air into basement areas.
3. Be careful of waste
Expertise is required when considering a courtyard space. A poorly located or proportioned space will result in a cold, damp, dust trap. The wall surfaces should also be considered in how they reflect or absorb light. Green walls for example, can be very effective in small courtyards, but required consideration to drainage and light if using living plants. It can also be very challenging with multi-level dwelling as a courtyard can create its own shadows which could defeat its original purpose of creating more light.
A courtyard is a feature that breaths life and value when designed properly, it extends the living inside to include the outside.
The following are some examples of WOLF courtyard spaces from small and abstract to large and landscaped.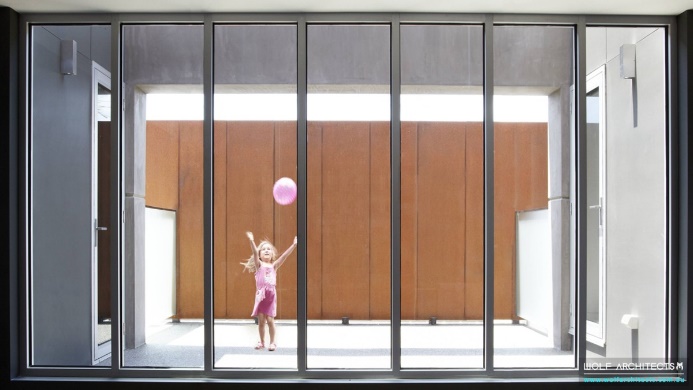 Activity can animate a space, this courtyard connects 2 bedrooms upstairs. It brings a sense of privacy whilst connecting the rooms to the outside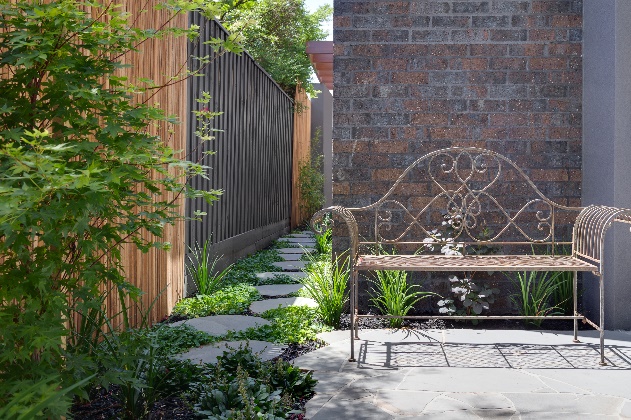 Landscaping turns a narrow pathway into an inviting entrance to a private courtyard . The journey to the space is as important as the arrival.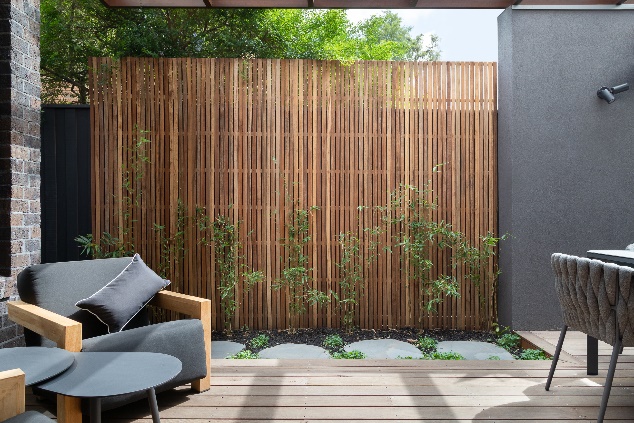 These small spaces were carefully conceived and carved into compact homes to create a sense of openness and connectivity with nature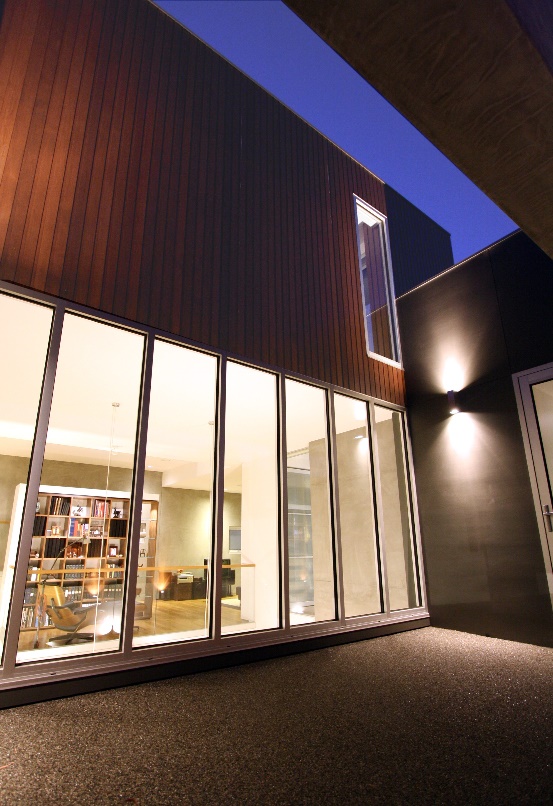 In some cases, a courtyard may have nothing at all, allowing the purity of the space to be the art. As long as it also captures good air and light.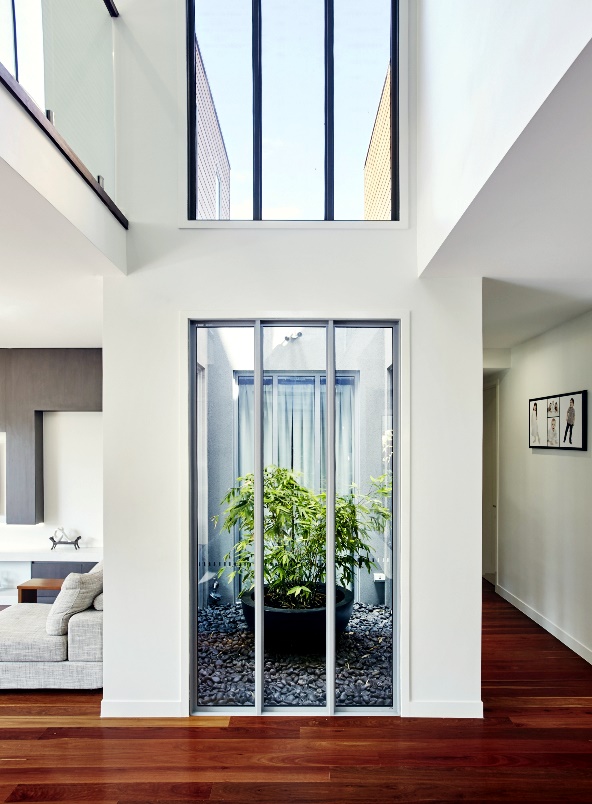 A courtyard can have as little as one feature plant, or a piece of art. It can be situated like this one, in the centre of the living area capturing light and views from multiple aspects of the home internally.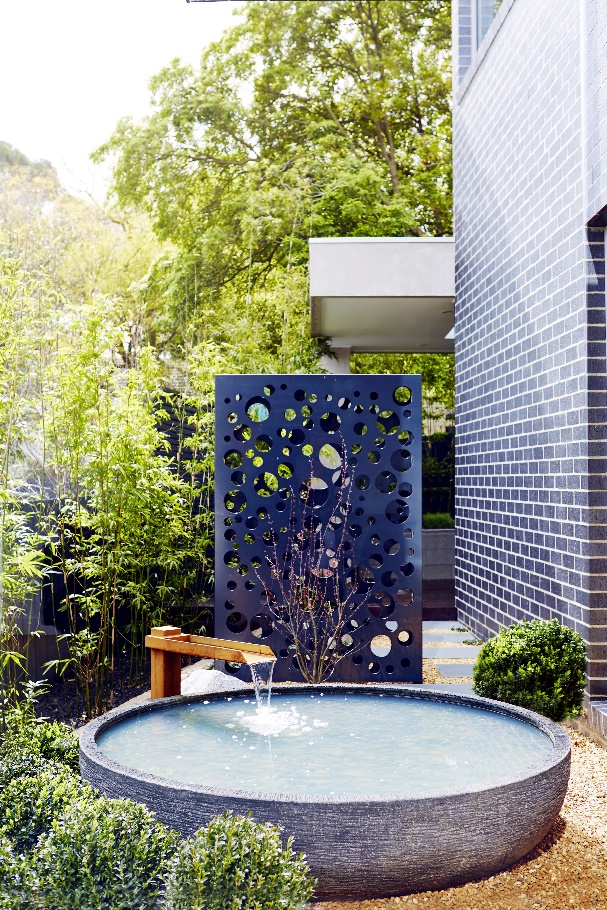 An outdoor bath in this court space gives further functionality while also serving as a water feature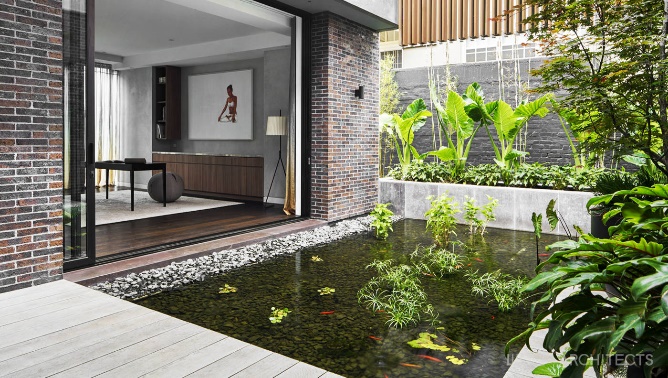 This study come yoga retreat opens on to a double height courtyard with a feature water pond containing live fish and turtles.